I put $100 bucks in an account at the end of December with the idea that I was going to run my system on the account and just "see what happens" ….. enter stage right: Little Greedy Voice.
That's right, I am psycho. I hear voices. But get this, it is completely normal. And in the two years I have been PAPER trading, I only lost 50 bucks the first month, and than switched to paper . Guess who isn't at the helm when it is just PAPER on the line?! You guessed it, Little Greedy Voice is NO WHERE to be found. Heck, I am a completely sane and normal person.
Let's talk about the first time I put in 100$. First, lets go back to that off shore broker I found that said they would give you 100$ if you just signed up.  I lost it all in one night of binge trading. and than a couple weeks later, I put $100 bucks in, to only lose half of it in a matter of hours. I withdrew the rest and just gave up. Interestingly , I heard the greedy voice when it was my money or not – because the potential of making gains was there.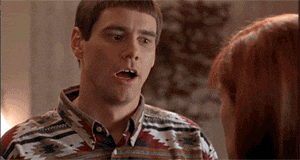 That was two years ago, and I kept in mind the fact that during all of the paper trading, that voice would never be there. Trust me, you can't really prepare for this, but being poor has helped me tremendously. If I HAD some money, I would have lost it by now.
When I put in this $100, I knew I would hear the greedy voice again, and I decided I was going to embrace it, in order to control it. Don't get me wrong, I wasn't intending on losing. And entranced I was, so to escape the greed it took every ounce of energy I had, it did *sounding like yoda here* .
Now I am some -68% with a balance of $52.44 ….. ridiculous.
In the first year, I blew up some two dozen demo accounts. I would set the balance at some realistic level ( 100, 500, 1000 etc,…. ) and than blow it up. I would start a new one because I was afraid of that loss staring me down.
Realizing that being afraid of losses was actually making me lose more, I decided I would allow an account to go down, and force myself to bring it back up.
I never did……..
and than this happens…….
So now, I have to grow up, real fast. I don't have a choice.